Parking Uptown Waterloo
Need help getting here by bus or car, need parking.
S - Station Lot 8am to 5pm Free 3 Hrs Free Weekends
R - Regian Lot 5:00pm to 2am Free Parking Permit parking all other times Free Weekends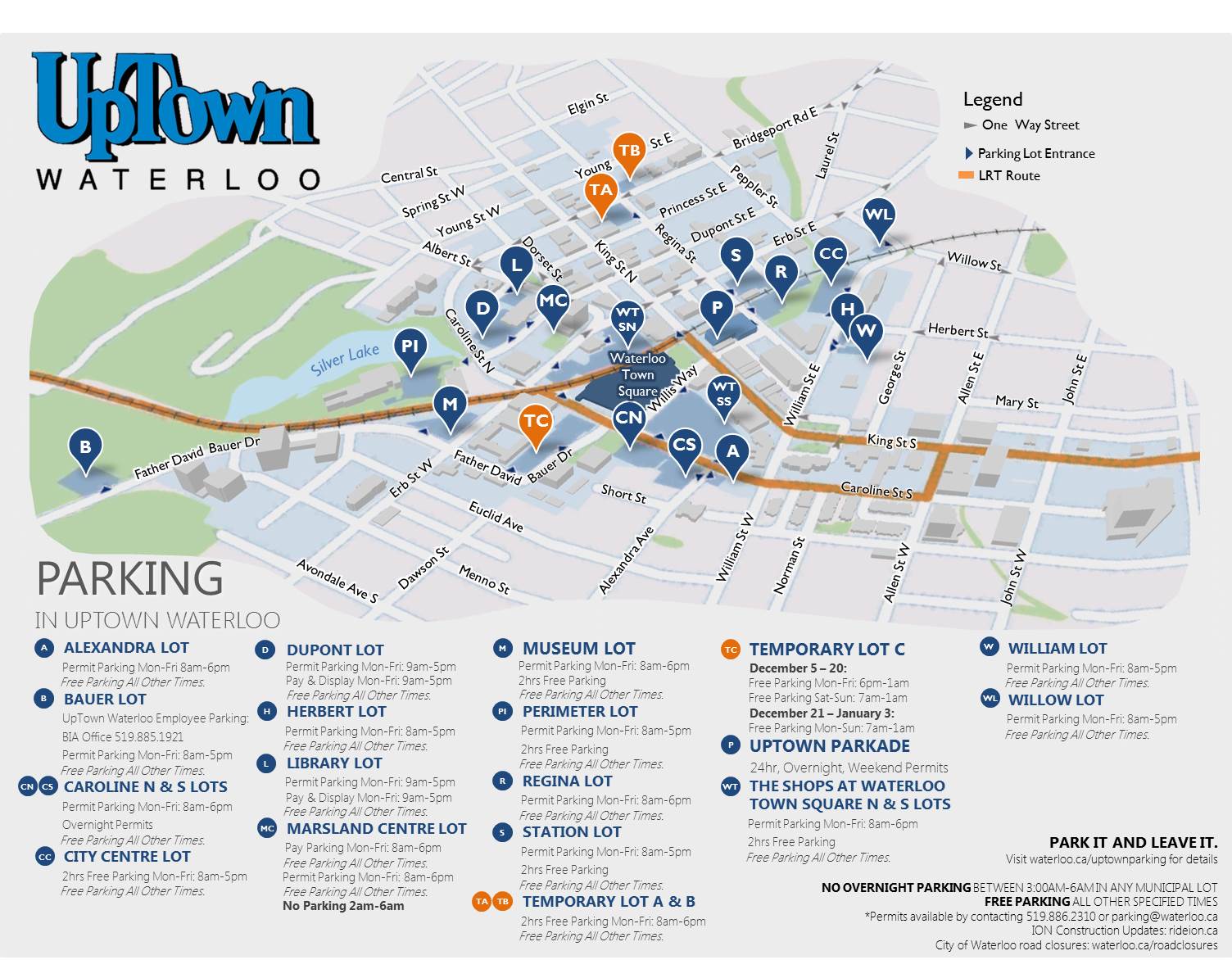 WE'VE SAVED YOU A SPOT, CLICK TO MAKE BIGGER


uPTOWN WATERLOO PARKING LOTS

.
We hope you enjoy or enjoyed your stay in Uptown Waterloo. Let us Know !.